Hip Hop Beats. Rap Music. Hip Hop interviews
Native American Music. Native Hip Hop. Indigenous Beats
November 9th, 2009
The chorus is sung if that helps with the flow
Chrous:
Tell me anything but the truth cause I don't really think I can take it now,
Tell me anything but the truth can't figure out how I'm supposed to make it now,
So tell me lies,
Tell me lies though I know you don't believe I could be so naive,
Cause fake smiles take awhile for my soul to concieve,
Tell me lies as if this dreamcatcher works,
And as I sleep in the dirt I won't dream of the worst,
That these beads and feathers somehow see the weather,
Like when I open my eyes I can see it better and we can be together,
I just want it to be easy cause never have I wrote such a greedy letter,
And when I put on these cleats (NEVER) my spine will only seem severed,
I can't live afraid if I played it everything below the neck would be permanetly sedated,
They say ignorance is bliss but bliss is overated,
So I guess you could say it I stay ignorant willingly,
But it really seems these silly dreams that are filling me are killing me,
"I have the most beautiful girl in my arms so I don't need to dream",
I wrote those words without much worth it seems,
And now my passion seems trapped between her flashy wings and my daddy's screams,
So past to me this gasoline so at last you'll see,
That you have to burn the packaging to truly see the black of me,
Craftfully you run your fingers across whip marks on the back of me,
Now you scream when you see the demons screaming after me,
Laughingly I cut 100 slits into my uncut wrists,
Somewhat convinced all I ever do is somewhat exist.
Staring at blank pages broken pencils and an empty bank account,
Staring at fake faces frozen mentally with all the shit I think about,
I've awakened now but I woke up to an ugly world,
With ugly girls no diamonds but a thousand pounds of lovely pearls,
Bu they're scattered and broken, fractured and open,
Unseen with one dream but even that's shattered and hopeless,
Splattered and spoken with every ounce of flow in me,
Every pound of go in me I not such a slow MC,
I just got to and see the illest verse ever spit just so they all know it's me,
Go between the roadblocks the whole block run until the show stops,
I'm dancing in the sun go to sleep when the snow stops,
Go to sleep? ha yeah my head wont let me,
I'm fed so get me another pencil cause the leads so heavy,
I'm dead so simply my zombie head wont fit me,
So often I ask if they'll decorate my coffin my casket,
But they just keep laughin and wlking right past it,
My sarcophagaus is lost in this thoughtfulness,
Camoflauge my words so they're lst in this forgotten bliss,
I mean really how much worse could it get,
When without football I feel like just a worthless kid,
All those days of lifting weights look how they worked for him,
The stars seem so far and God it hurts to miss,
My fingertips grow thicker your just a picture in my mind,
The only scripture I can find is a beginner in her time,
Just a flicker in her shine like the fissure in her spine,
No wait thats mine as I enter the center of time,
The inner winters frozen quicker broken splinter in the mud,
The sinners enter chokin with broken open liquor in my blood,
Armed with the ocean when I'm floatin on the sun,
Showin on the drum what is spoken on my tongue,
I speak the fire stop like sniper shots causing assassinations,
Words cease when JFK speaks blasting back a nation,
I'm weed wacking through streets packed with fabrications,
Exagurations like these abra cadabra magic stations,
I complete the sun's heat with only half the saturation,
I was born to kill a hundred men but I lack half the patience,
My past only seems erasable,
I deem myself incapable to escape the unescapable,
Every line I write I seem unable to finish,
This cradle's diminished I'm a man yet I quit it just as soon as I finish,
The sunlight seems too bright for my hollow eyes,
I won't finish today until tomorrow arrives,
I pump weights all day yet I never feel strong,
Start feelin like the Devil I've lived in hell for so long,
I can't hide even with my head up under the covers,
Want to rise out the ash but they keep pullin me under,
How long until I'm consumed I wonder,
But for now fear my words as the boom like thunder,
Wish it were so simple if only it were easy,
Been held under water till I'm no longer breathing,
Want to burn all my words but I'm out of lighter fluid,
My letters don't seem to matter amongst all of the confusion,
How could I be so stupid drench this page in gasoline,
This burnt match hurts so bad now that I'm trapped between,
Crumple everything I've written then toss it aside,
Bitten by these words until I'm eaten alive,
I keep peeking inside just needing to find a reason to hide,
God gave me no wings so I seem no reason to fly
---
FOR THE SECOND TIME IT'S YA BOY APACHE SAVAGE AND I'VE BEEN DOING WHAT I DO BEST.
!!!WRITNG!!! SO YA'LL SHOULD CHECK OUT MY NEW TUNES, JAM TO MY OLD TUNES, AND OF COURSE
ADD THE MYSPACE ALRIGHT!?!
myspace.com/apachesavage
!!!LOVE, PEACE, AND FRYBREAD GREASE!!!
---
These dudes are from Winnipeg.  They with Skelpa Squad. Gonna attempt a contact so I can feature some more of their sounds.  For now… check out this hot track.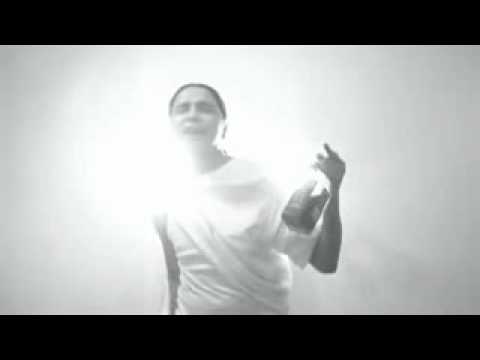 ---
RezHeadz Entertainment proudly presents the – "2010 Rezolution Tour"
Already up and running the tour is on its way to making history in Native country.
Last years "Motivation On The Rezervation" tour made its way to over 120 Native communities across the Continental US and reached well over 100,000 Native peoples… and we are just getting started!
This year we have implemented several new programs that not only inspire and motivate, but also challenge our youth to take action and become leaders.
As many of you know Hip-Hop music has been looked upon with skepticism, not only in Native communities but abroad. Truth be told, many people often ignore the positive messages of hip-hop and only focus on the negative.
Fact: In the last 10 years hip-hop has cut across ethnic boundaries and now studies show that music with positive message is a very effective tool in educating our youth.
We here at RezHeadz have found a way to tap into the core of the subculture and educate to a new tune!
Featuring Motivational Speaker and Recording Artist "Smoke" who is credited as the 1st Native American Hip Hop artist to ever have a record (My Dubz feat.Trae) reach the Top 10 charts in multiple music markets internationally!
In a recent interview with "Smoke" he unveils the man behind the music:
Hip Hop is a portal that bridges the gaps; it gives the youth an upbeat outlook on change. Education, entrepreneurship, dedication, perseverance and the importance of setting goals. All of these virtues if applied will set a standard in Native country and ultimately boost morale amongst our young people. (Smoke)
The 2010 Rezolution Tour will be coming to a Rez near you! Dates are still available but are going fast!
What's your New Years Rezolution?
---
Another sweet track from one of Saskatchewan's most talented.  You can check out her Facebook page or peep her page as one of Native Hip Hop's Featured Artists.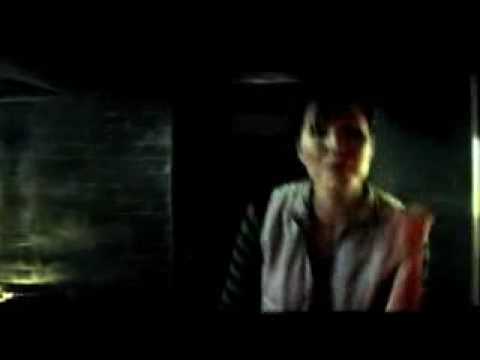 ---
E DUBZ is a native rapper from maine, his lyrics are straight fire with strong messages behind his music, everybody support him and his efforts to make music  not only 4 native people but for tha whole world!!!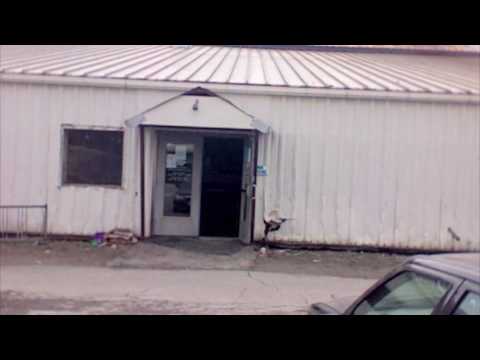 ---
---