Hip Hop Beats. Rap Music. Hip Hop interviews
Native American Music. Native Hip Hop. Indigenous Beats
STRESSED STREET RECORDS PRESENTS…
MANIK AND DJ SICHUAN THE 1DERFUL MIXTAPE
THIS IS THE FREEDOWNLOAD TO SHOW YA'LL LOVE FOR THE LOVE YOU SHOW ME.
http://www.mediafire.com/?zz0jwnq4zjm < COPY AND PASTE THIS
IF THAT ISNT ENOUGH THIS IS ALSO A CHANCE FOR YOU TO CHECK OUT THE NEW SITE FOR DOPE NATIVE BLOGGIN
WWW.1DERFUL.CA
---
BIGSLIM – KEEP IT LIT
1.INTRO- JMAK
2.MARKED MAN- BIGSLIM produced by Triple6
3.HYDRO SMOKE- BIGSLIM FEAT.PECO GRANDE produced by Dollah D
4.VOODOO- BIGSLIM FEAT.TOUCH produced by Nato
5.CANT WAIT- BIGSLIM FEAT.JON-C produced by Wonderkeys
6.CLEVELAND 2 CALI- BIGSLIM FEAT LAKES AND TEAM REZOFFICIAL produced by JAYMAK
7.CLICK nSPARK- BIGSLIM
8.PURPLE STUFF- BIGSLIM produced by Rezofficial Music
9.IMMA GETEM- BIGSLIM produced by Dj Redworm
10.DOIN IT REAL BIG- BIGSLIM produced by JayMak
11.FOR THE FAM- BIGSLIM produced by JayMak
12.UNIVERSAL MIND CONTROL(sleezy mix) – BIGSLIM
13.YULL SEE- BIGSLIM produced by JayMak
14.BOUNCE N A CIRCLE- HELLNBACK FEAT.BIGSLIM produced by Jay Mak
15.IM DOPE- TEAM REZOFFICIAL FEAT.BIGSLIM produced by Stomp
16.PAIN- BIGSLIM FEAT.REDCLOUD AND DJ ABEL
17.PecoG-FAEVA
18.A CHANCE- BIGSLIM
19.DOPEMAN- BIGSLIM produced JayMak
20.MAKE YOU LOVE ME- BIGSLIM produced by Stomp
download here:http://www.mediafire.com/download.php?iznmz2ny2in
---
Fresh from his win in Hamilton, Shawn Bernard aka Feenix stops by the studio to talk about his win for Best Hip Hop Video for the Canadian Aboriginal Music Awards. We also got a link on Joey Stylez lastest release, the Blackstar and we also got our hands on Tru Rez latest cd, Tru 2 Da Rez. Also new audio from Charlie Fettah, Drezus, Royal T & the Dirty Sample and K-Riz latest mixtape, Faithful 2 The Game.
playlist for this show:
Joey Stylez – Indian Outlaw
Charlie Fettah ft Young Kidd – Fade Away
Dresuz – Wake Up
Swollen Members – Kyla
D-Sisive – West Coast
Royal T & the Dirty Sample – Rainy Day In Winnipeg
Fortunato – Dark Passenger
***Feenix Interview***
Feenix – From The Get Go
Lakota Jonez – Beautiful
K-Riz – Magnificent
Essence MC and Rome Angel – Shortee's Proper
Ninelives ft Proveli Paragon – Save You
Tru Rez – Welcome To Six Nations
---
Leonard Sumner aka "LORENZO" is an Anishinabe MC from the Little Saskatchewan First Nation located in the Interlake Region of Manitoba.
He has currently released a 6 Track EP entitled "Rez Poetry." Written and Recorded in his home studio in Little Saskatchewan,
his debut EP includes production from David Hodges (Montreal, QC) and Daybi (Montreal, QC/Los Angeles, CA)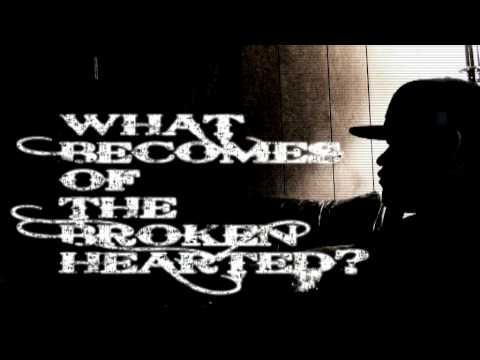 Music video for the original song "What Becomes of the Broken Hearted?" by Lorenzo. Shot and cut by myself Daniel Cheechoo on the Little Saskatchewan Indian Reserve. Project managed and publicized by Julie Lafreniere.
---
After years of hearing about the album and a lot revisions later Joey Stylez Debut Blackstar is finally made available to the public. The debut includes the award winning collaboration Sugar Cane with Cha Boy Recording artist Big Sav produced by Vancouver production team The Vangaurds (Dj kemo and Vago). If you have been following the career of Joey Stylez in the past few years you've come to expect a certain level of commercial appeal from the Saskatchewan Native and Blackstar is no exception with songs like Jail Byrd, Kool Running and Living Proof listeners will not be disappointed when buying the album from the Itunes store.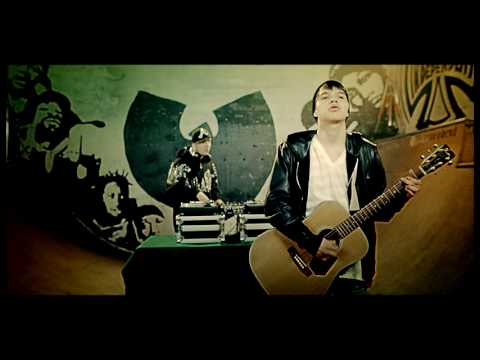 ---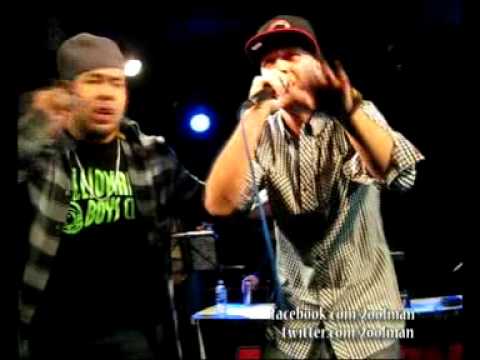 2oolman & Scorsese perform "What You Want" from their upcoming studio album "Taxiii Drivers" @ The Corktown Pub in Hamilton Ont. The even was put on by RedSkin Magazine
---
I traveled down to Hobbema to chat with JMac and Stomp, for their latest project with Jon-C and Charlie Fettah for Winnipeg's Most. We also talked about the Aboriginal People Choice Music Awards and all this 1491 paraphernalia that has been popping up since the awards show. I also picked up Swollen Members latest release, Armed to the Teeth and got a leak on Obie Trice's latest album that's being all produced by Canadian producer, Moss. We'll also play a couple of Canadian Aboriginal Music Award nominees which is also taking place this weekend in Hamilton. New audio from Blu & Rez Inc, Conway K of Redpower Squad and Jack Fro$t of Red3.
playlist for this show:
Swollen Members – Meltdown
Obie Trice – I Am
JD Era ft Drake – Rock & Roll
Blu and Rez Inc – Warriors
Conway K – That Flow
Eekwol and Marc Longjohn – Ahtay Weecasin
Jack Fro$t – Growing Pains
***JMac and Stomp Interview***
Winnipeg's Most – All That Knows
Wab Kinew – Stand N Fight
Plex, Rellik & Brandon Brown
D-Sisive ft Muneshine – They Got Guns
Fortunato – IV My People
Young Sin – Think Twice
---