Hip Hop Beats. Rap Music. Hip Hop interviews
Native American Music. Native Hip Hop. Indigenous Beats
After years of hearing about the album and a lot revisions later Joey Stylez Debut Blackstar is finally made available to the public. The debut includes the award winning collaboration Sugar Cane with Cha Boy Recording artist Big Sav produced by Vancouver production team The Vangaurds (Dj kemo and Vago). If you have been following the career of Joey Stylez in the past few years you've come to expect a certain level of commercial appeal from the Saskatchewan Native and Blackstar is no exception with songs like Jail Byrd, Kool Running and Living Proof listeners will not be disappointed when buying the album from the Itunes store.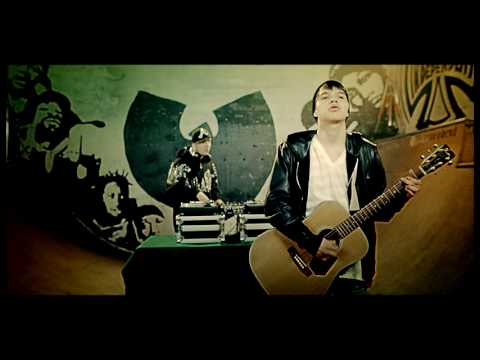 ---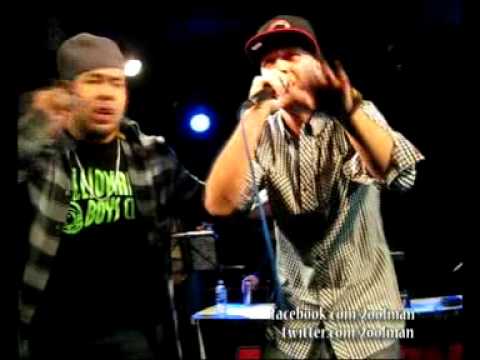 2oolman & Scorsese perform "What You Want" from their upcoming studio album "Taxiii Drivers" @ The Corktown Pub in Hamilton Ont. The even was put on by RedSkin Magazine
---
I traveled down to Hobbema to chat with JMac and Stomp, for their latest project with Jon-C and Charlie Fettah for Winnipeg's Most. We also talked about the Aboriginal People Choice Music Awards and all this 1491 paraphernalia that has been popping up since the awards show. I also picked up Swollen Members latest release, Armed to the Teeth and got a leak on Obie Trice's latest album that's being all produced by Canadian producer, Moss. We'll also play a couple of Canadian Aboriginal Music Award nominees which is also taking place this weekend in Hamilton. New audio from Blu & Rez Inc, Conway K of Redpower Squad and Jack Fro$t of Red3.
playlist for this show:
Swollen Members – Meltdown
Obie Trice – I Am
JD Era ft Drake – Rock & Roll
Blu and Rez Inc – Warriors
Conway K – That Flow
Eekwol and Marc Longjohn – Ahtay Weecasin
Jack Fro$t – Growing Pains
***JMac and Stomp Interview***
Winnipeg's Most – All That Knows
Wab Kinew – Stand N Fight
Plex, Rellik & Brandon Brown
D-Sisive ft Muneshine – They Got Guns
Fortunato – IV My People
Young Sin – Think Twice
---
2oolman phones in, we talk about his nomination with Lakota Jonez at CANAB for Best Rap/Hip Hop and the new Tru Rez Crew cd. He also has a show in Hamilton with all the Hip Hop Album nominees from CANAB and his part in the Red Bull Producer challenge. We look at the hip hop winners for Aboriginal People Choice Music Awards. Famous has released scene 6 of 8 for Goddess Girl: The Soundtrack and Fortunato of Angerville has a new project out called, Broken Bones Shattered Dreams.
playlist for this show:
Famous – Fresh Cut
Drake ft Mary J Blige – The One
Kardinal Offishall ft Clipse – Set It Off
Wab Kinew ft Tinsel Korey – Last Word
Joey Stylez ft Big Sav – Sugar Cane
Inez ft Magic Touch – Breathe
Lakota Jonez ft Scorsese – Hotel Blu
***2oolman Interview***
Tru Rez Crew – The Doctor
Fortunato ft DJ Law – Back In The Day
Brazz Tackz – Everything Changes
Words & Rhymes ft Neenah – Take You With Me
Fatty Jones – Painted Black
---
Star Makers – Make You A Star (Manik1derful, Magic Touch, & Dj Sichuan)
---
Fresh for November 11th 2009 New Joey Stylez video BASTERDS directed by Stuey Kubrick joey stylez official basterds music video inglourious basterds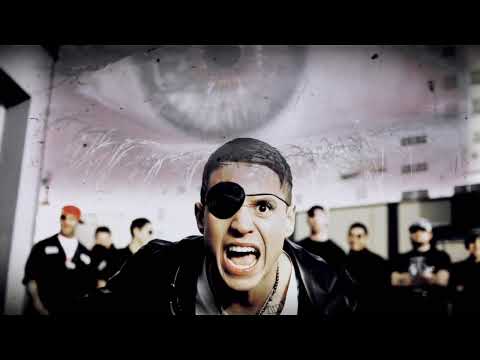 Joey Stylez latest video by Stompdown Killaz and Ephin Apparel.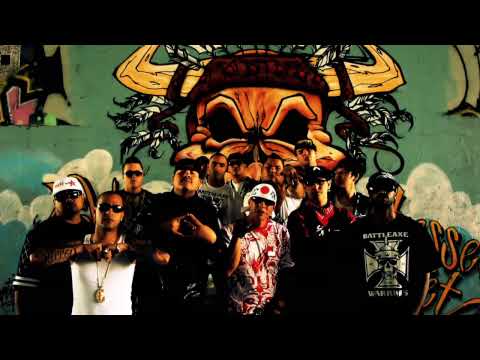 ---
This past Friday Joey Stylez did his thing at one of Winnipeg's better nightspots – Ultra Blush Club. Hoping to have a snippet of an amateur video up soon.
In the meantime check out this photo gallery of the show (photos courtesy of Mandy Chicago).
---